• bird • newsletter • northern mockingbird • wild bird • wild bird store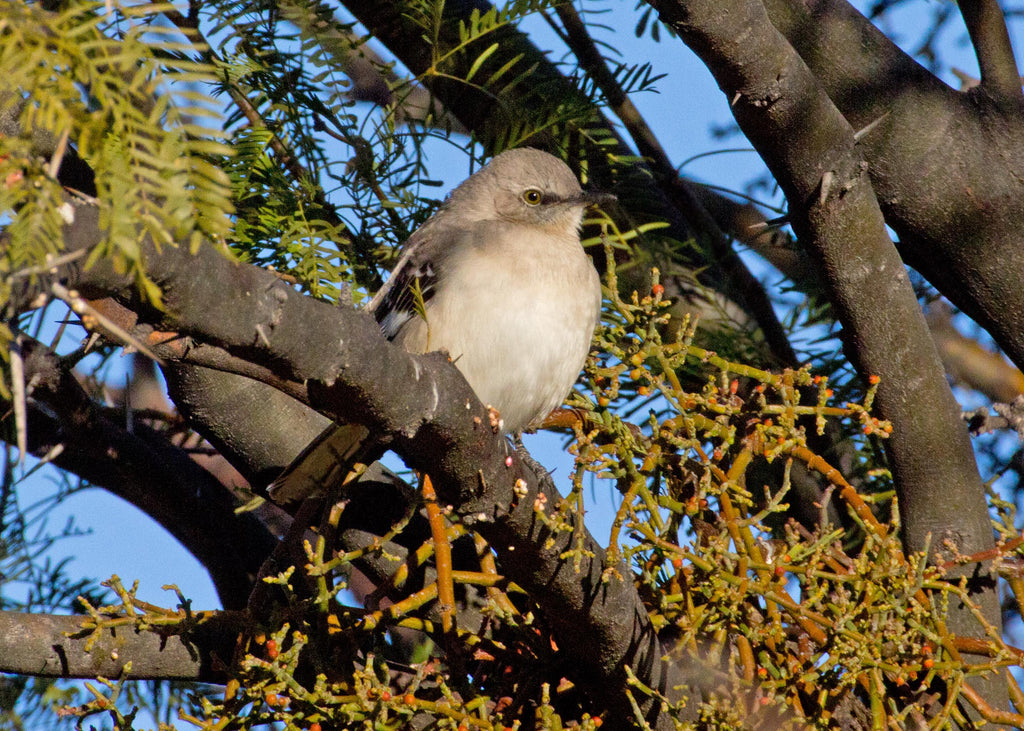 Photo by Doris Evans Article By Jon Friedman Mimidae Mockingbirds belong to the family of birds called Mimidae (MIM-ih-dee) which includes 31 species in the Western Hemisphere and to which eleven call North America home. Other members include the catbirds and the thrashers, some warblers and vireos, thrushes, and starlings among others. Parrots and mynahs, other well-known non-Mimidae "mimics," have only been found to copy vocalizations in captivity. By comparison, the average male Marsh Warbler mimics seventy-six other species. In fact, sonographic studies of this bird's songs have shown that almost the entire repertoire has been pilfered from other birds....
---
RAISING BABY HUMMINGBIRDS Female Hummingbirds are some of the most capable single moms in nature. Usually she will not accept the amorous attention of any male until she builds her nest by herself. The males role in the rearing of the young is limited to fertilization. After that occurs, she alone lays and incubates the eggs and cares for the fledglings. While we might be inclined to think poorly of the male for this seemingly neglectful behavior, think of the danger of having a blinking iridescent male leading the way to the vulnerable nest. Nature knows best. Before any male...
---
BACKYARD HUMMINGBIRD ANTICS By Shani Friedman Well, the heat has finally relaxed its iron grip on the Southwest. Fall is here, bringing us cool nights and warm, but not blazing hot, days. Walking the dogs can happen later in the day, not at the crack of a summer's dawn. Night falls earlier. Moreover, fall migration is on. Beautiful Anna's, Costa's and Rufous Hummingbirds attend our hummingbird feeders.  Jon thinks he saw a tiny Calliope recently, but it moved on and has not been seen since. This morning I walked out on the back patio with my coffee. The crisp air...