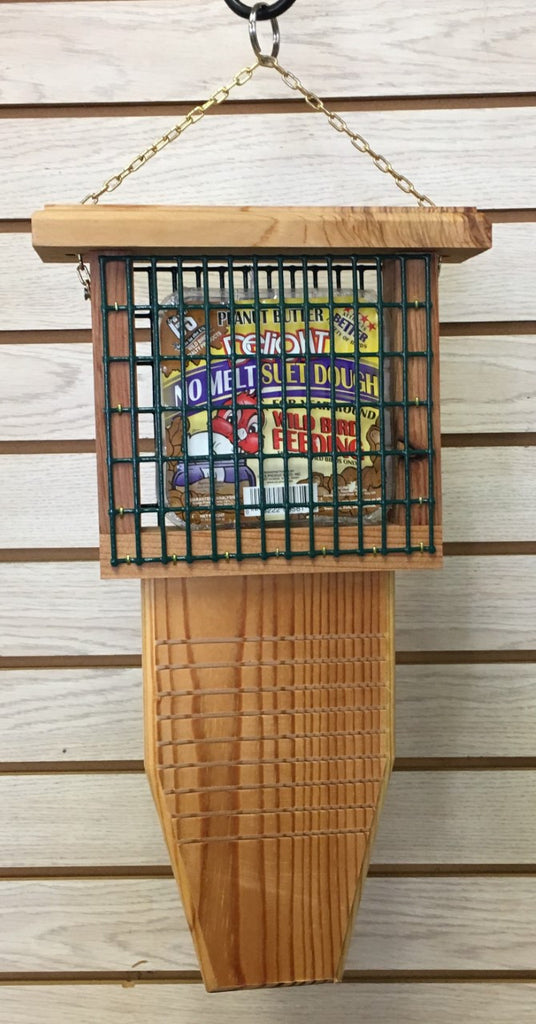 Tail-prop Suet Feeder
Designed primarily for woodpeckers and flickers, and secondarily for thrashers and wrens, the tail prop enables those birds to use their stiff tail feathers like a third leg for stability that allows them to remain in an upright and erect position. Most other birds can also use this model by just gripping the wire mesh. Always use no-melt suet doughs (that's all we sell!) as they never turn rancid and won't freeze in cold weather, nor melt in our hottest weather.
Feeder holds a single suet cake.
12" Tall.
---
---
More from this collection