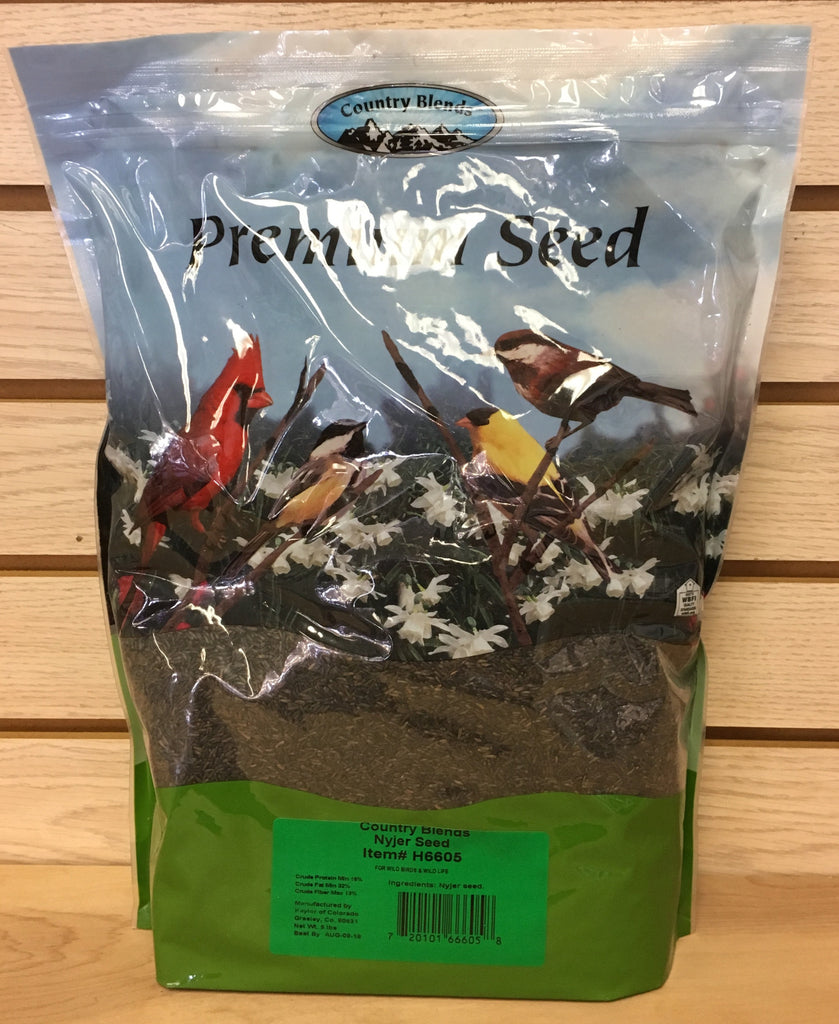 Nyjer Thistle
The seed of choice for the goldfinch family members, Nyjer is one of the more expensive seeds for wild birds due to the fact that it is grown in countries like Ethiopia, China, India, Burma, and Nepal. It is usually a wild seed which is hand harvested. Additionally, it needs to be shipped to the US market from points halfway around the globe and, lastly, has to be sterilized to enter the US - as it is considered a pest plant in the Americas. But it still is the most effective for attracting goldfinches and Pine Siskins. Goldfinches and Siskins prefer fresh nyjer. They lose interest in old nyjer and stop coming by for a snack.. Our nyjer reaches our store within two weeks of its arrival in the USA. Keep your finches happy and feed fresh thistle!
Kaylor triple cleans and oils our Thistle to make sure that there is minimal sticks, chaff, or dust!
Comes pre-packaged in nitrogen purged 5 Pound bags.
---
---
More from this collection